08/03/2021 10:00 AM Central
Lydia Eppic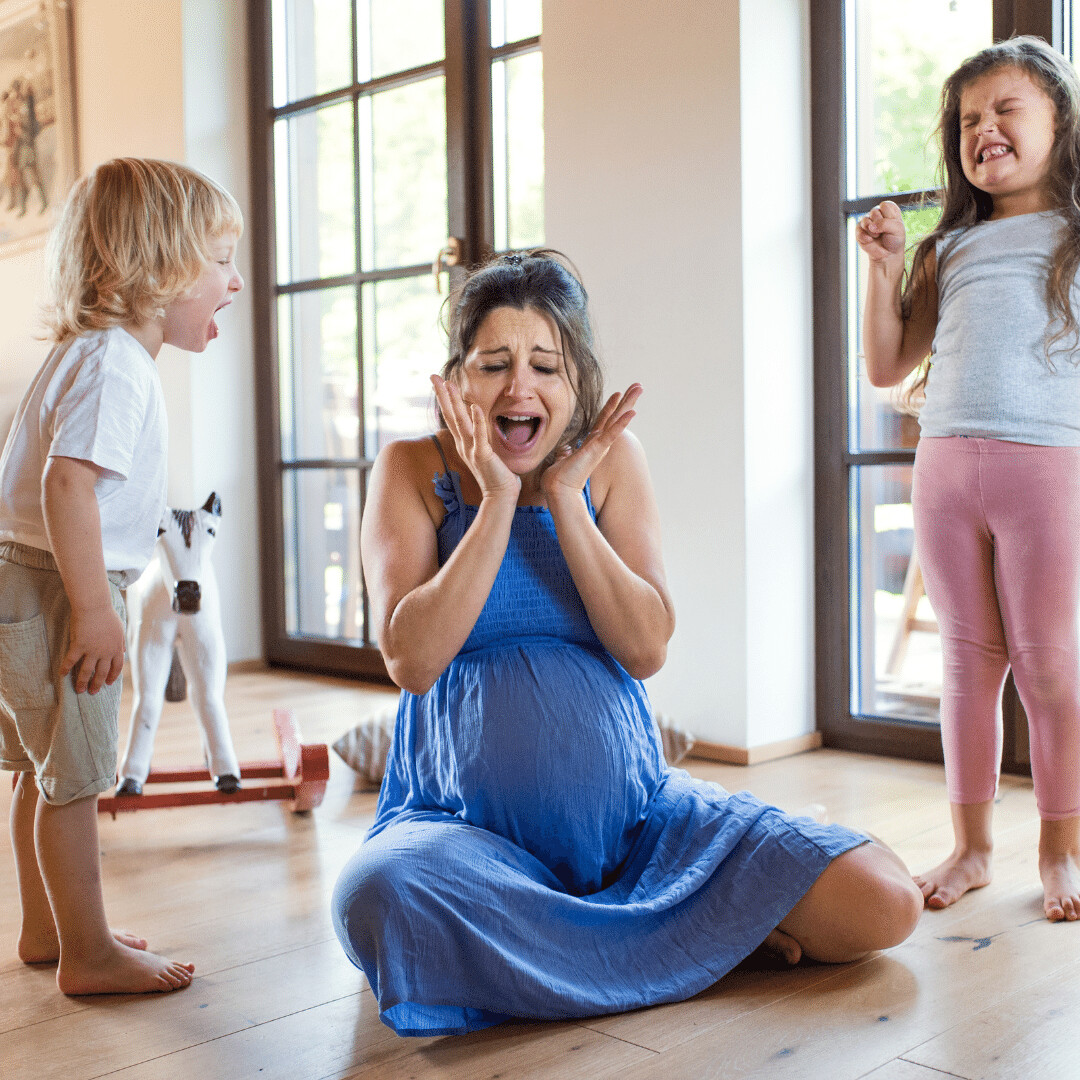 Making the transition from the corporate world to full-time stay-at-home mom life can be rewarding. But something that is talked about less frequently is the grief and guilt associated with leaving the workforce. For many of us, we loved our jobs and felt great satisfaction in the way that we contributed to our field. But our desire to stay at home and care for our kiddos took priority.
If you are feeling lonely, burned out, confused, or even just sad, know that you are not alone. I battled with feeling ungrateful, guilty, and overall angry with being "stuck" with caring for my babies. After years of learning to pave my own way in motherhood, here are a few action steps that helped me with the overwhelm.
Journaling
Journaling is a great way to take a few minutes to yourself each day. Put pen to paper and write out your thoughts, your frustrations, your gratitude moments. Taking some time to process your thoughts and acknowledge your feelings can be so beneficial. Whether it is in the morning before the kids get up, squeezed in during naps, or even before bed, those five to ten minutes can make a difference!
Prayer or Meditation
I know that as a new mama or a mom with several children setting time aside to have prayer or meditation may seem impossible. But taking a few minutes to connect with God and reflect on how you are feeling or your choice to be home with your kids can help you find peace in the midst of the chaos.
Move Your Body
Exercise has been proven to raise the level of happy hormones in our bodies. I enjoy indoor rockclimbing for many reasons. It's a time for me to clear my head, listen to audiobooks, just be myself. Whether you are an avid runner, love stretching or just take a leisurely stroll around the block, moving your body will always leave you feeling less stressed.
Self-Care
This probably makes you think of facials and bubble baths... but for me, one of the biggest forms of self-care I discovered is fueling my body well. Creating a weekly meal plan with nourishing foods, staying hydrated, and getting solid rest are keys for mamas staying healthy and feeling strong. And if you decide to throw in a quiet soak in the tub with some dark chocolate, go ahead queen!
Honor and Share Your Feelings
I will say it again: If you are feeling sad or discouraged by your decision to be a stay-at-home mom, hear me - you are not alone.
Having grief over the life that existed before you made the transition to SAHM is okay and completely normal. Finding a good friend, family member, or therapist to chat with is so important. It helped getting plugged into groups that provide a positive space to connect so that I didn't lose my sense of self.
If these tips resonated with you, join me in my FREE Facebook group for more support. And if you're up for some light reading, grab my Top 5 Tips here.
Hang in there, mama. xo