Jan 7, 2021 09:10 PM Central
Lydia Eppic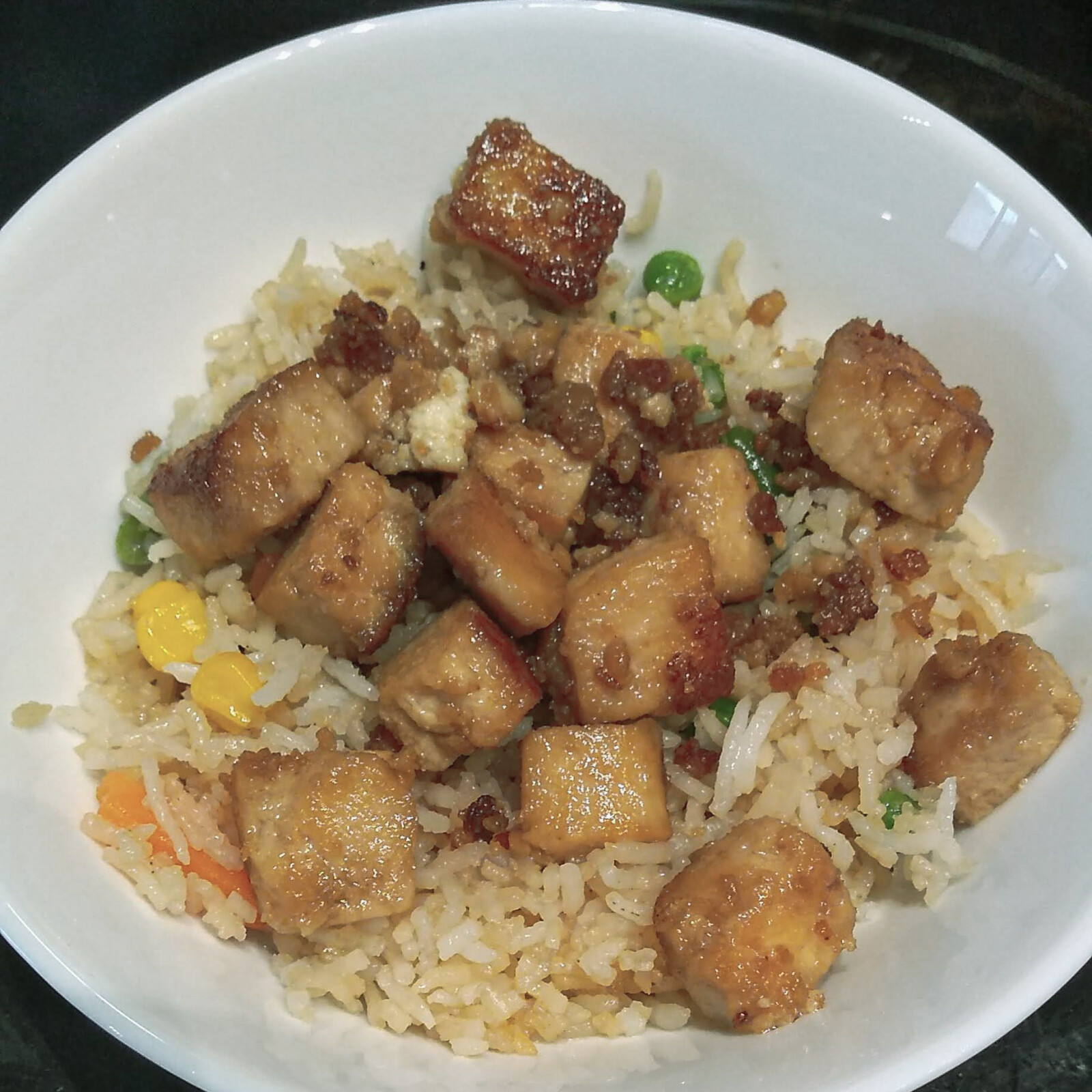 Talk about a fan favorite! When I figured out how to make fried rice with tofu, it was a match made in heaven. Aaand an accidental discovery. lol
If this is your first time working with tofu, I would suggest using the firmest tofu you can find. It's easier to cook/sauté and normally has less fluid to drain. Super firm tofu is vacuum sealed.
As for the sauce, it has a teriyaki-style flavor with a spicy, mildly bright edge. You can use it as a marinade on meat as well as plant protein.
To speed things up, I pre-cook the rice. Ideally we bulk cook rice once a week to use in our meals. But even if you wait until the last minute, just start the rice first and then switch over to preparing the tofu. Easy peasy. ;-)
Got questions? Pop them in the comments below! And w
hen you make + share this recipe, tag #thewellnesskitchen and
@heylydiaeppic
so I can cheer you on!
Simple Vegan Fried Rice with Tofu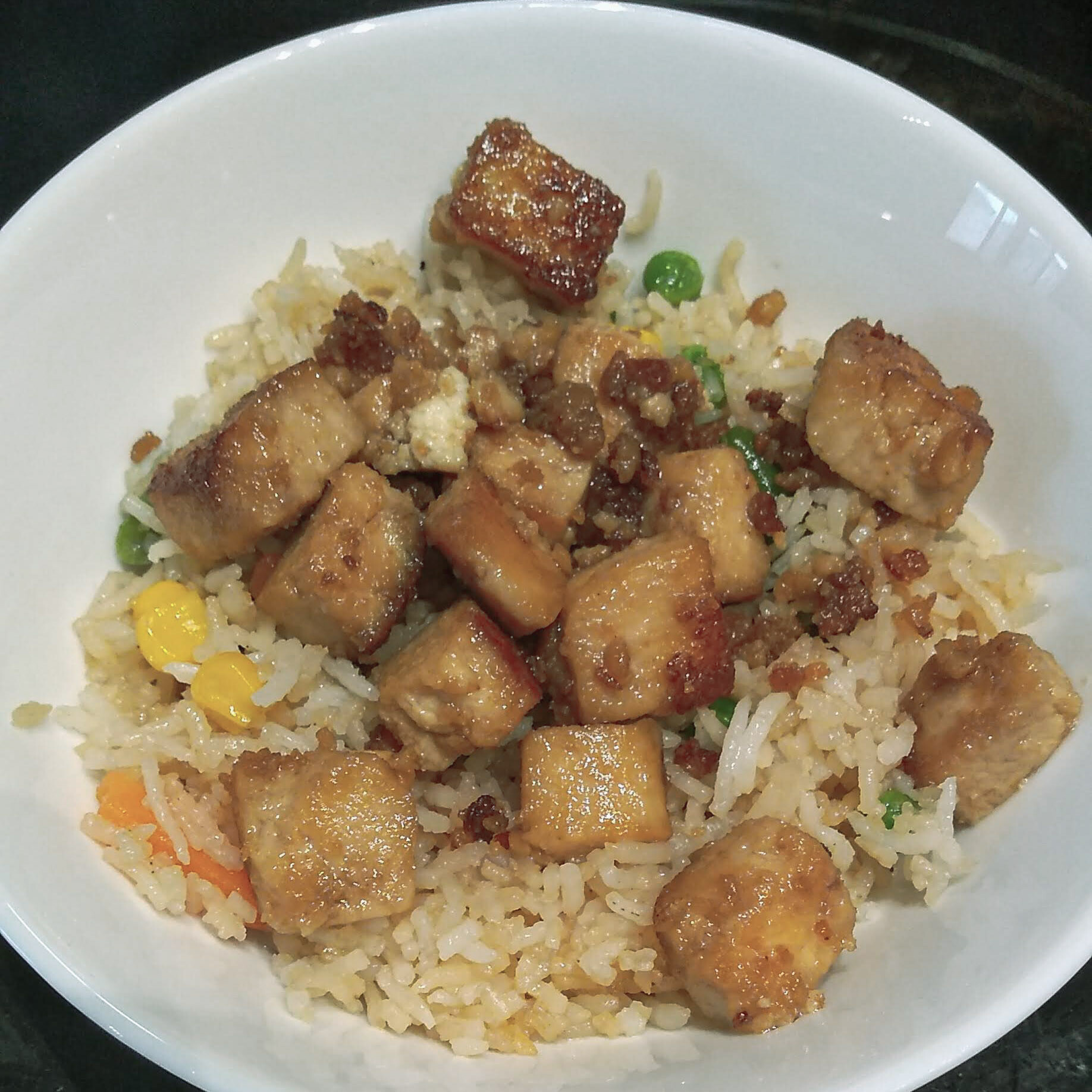 5 cups cooked basmati rice*
2 cups frozen mixed vegetables, thawed
1 package extra firm tofu (10 oz)
¾ cup organic maple syrup
¾ cup Bragg's liquid aminos
1 tsp garlic powder
3-4 drops Lemongrass Vitality essential oil
3-4 drops Ginger Vitality essential oil
⅛ to ¼ tsp red pepper flakes (optional)
2 Tbsp coconut oil, divided
*If the rice is not yet cooked, get the rice started before proceeding.

1) Open and well drain the tofu. With a sharp knife, cut the tofu into half-inch chunks.
2) In a large Pyrex measuring cup combine the maple syrup, liquid aminos, garlic powder, red pepper flakes and Vitality oils. Taste and adjust to desired spicy-sweetness. Set aside.
3) Heat a large frying pan to medium high heat. Add 1 Tbsp coconut oil.
4) Place the tofu in a large bowl. Pour 1 cup of the marinade over the tofu and gently toss.
5) Once the frying pan is hot, sauté the tofu. Turn the pieces periodically until golden brown, about 7 minutes. Put the cooked tofu in a serving dish.
6) With the frying pan cleared, add 1 Tbsp coconut oil followed by cooked rice. Stir fry for about 45 seconds before adding the mixed vegetables, then pour on the remaining marinade. Toss to incorporate, stirring continuously for 3-5 minutes.
7) To serve, scoop fried veg rice into individual bowls and top with tofu.
Serve hot. Makes 6 servings.
---
Want to eat more plant-based but aren't sure where to start?

Click here
to grab your Plant-Based pantry checklist!
This post may contain affiliate links.