Aug 11, 2020 11:30 AM Central
Lydia Eppic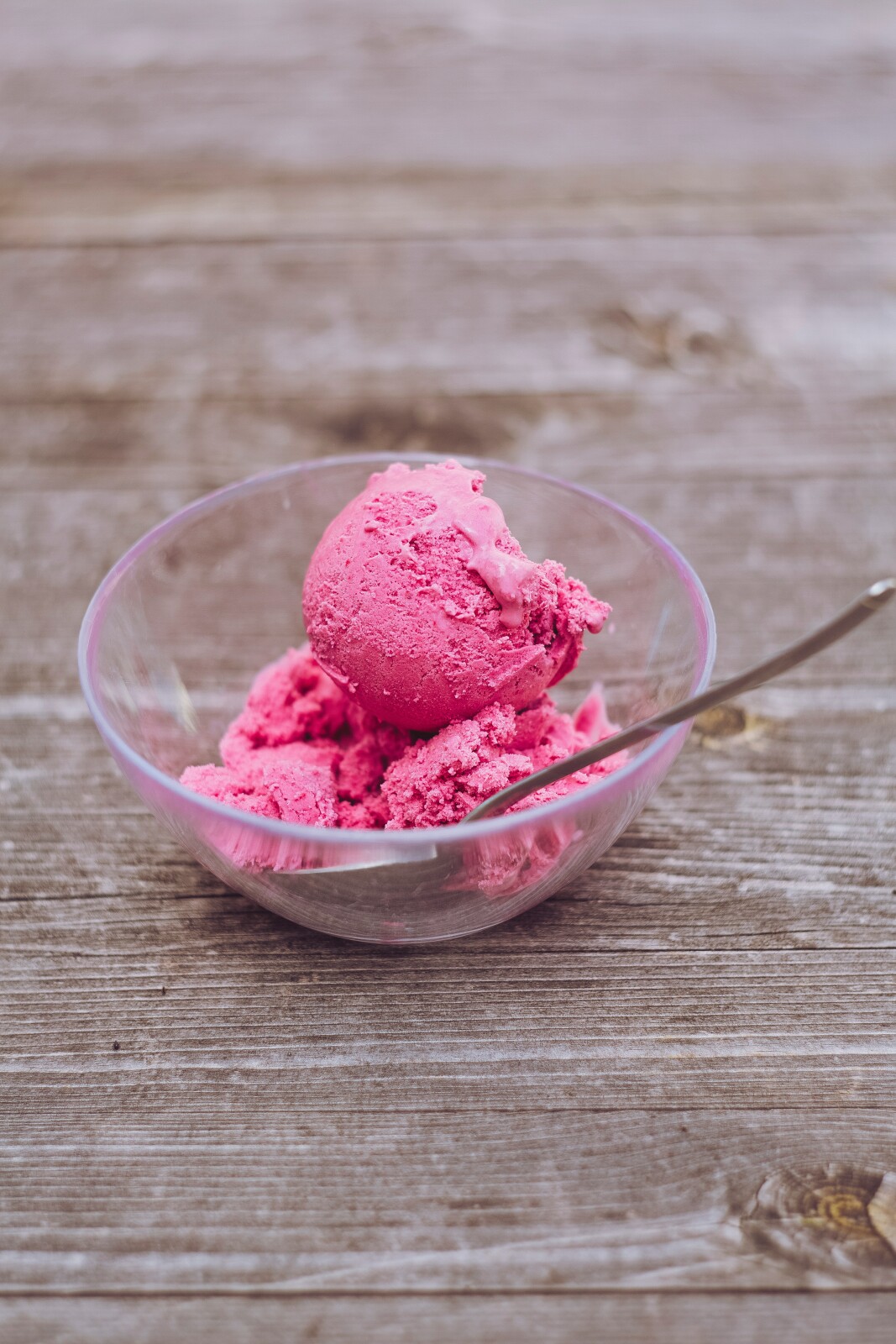 Over the last 15 years, finding ways to recreate my favorite childhood dishes in plant-based form has been my passion. And now, raising two small humans, I get to explore ways to make gluten-free + dairy-free quick and simple… and delicious of course!

Over the weekend we celebrated our little guy's 3rd birthday. Normally I would plan out a full-on buffet for family and friends but this year things were much more low-key. We choose to be grateful and celebrate right where we are.

Soo... I made two batches of homemade ice cream and called it a day! And he loved it. #missionaccomplished

For this Neopolitan-style treat, each ice cream plays off simple ways to substitute dairy in your favorite desserts. Check out my
Chocolate Almond Ice Cream recipe
here.

For the Strawberry ice cream, silken tofu acts as the creamy base. I modified the original recipe from
Vegetarian Times
by subbing almond milk. Typically I would use maple syrup or coconut sugar for the sweetener but decided this round to use agave nectar and reduce the amount.

Since agave nectar is a refined sugar, I might try this recipe again with Yacon syrup. Give it a whirl and share your results!


Strawberry Tofu Ice Cream (adapted from
Vegetarian Times
)

1 box silken tofu, drained
¾ cup agave nectar
1/2 cup unsweetened almond milk
2 Tbsp lemon juice
1 Tbsp vanilla extract

2 rounded cups strawberries, fresh or frozen

1. Prep ice cream maker before mixing.
2. Place the drained tofu, nectar, almond milk lemon juice and vanilla in the blender. Run on medium high until smooth.
3. Once smooth, add in the strawberries and blend until you reach desired consistency - strawberry chunks or completely smooth, it's your call!
4. Pour the mixture into the ice cream maker and follow manufacturer's instructions.
5. Keep frozen and let thaw 10 minutes before serving.
Serve chilled. Makes 6 double scoop servings.

---
Looking for simple tips to keep your family on the healthy track?

Click here
to get your FREE "4 Simple Ways" guide.
This post may contain affiliate links.