Aug 25, 2020 05:05 PM Central
Lydia Eppic
30 minutes or less, dairy-free, gluten-free, healthy habits, nutrition, quick tips, recipes, smoothies, vegan, vegetarian, Vitality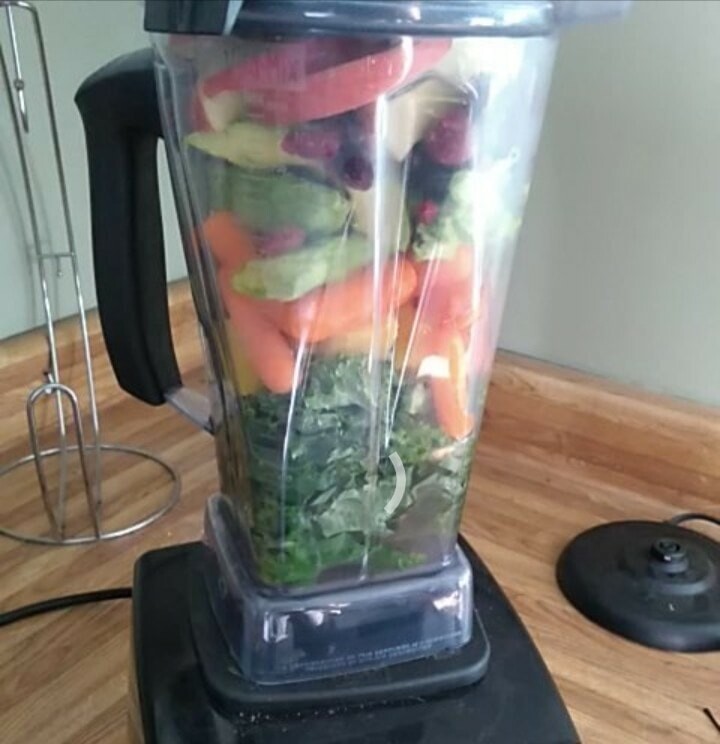 You've probably heard the phrase "You are what you eat"... but have you ever really considered what you consume daily?
I get it… Life is one big rush most days, and being able to scarf down quick bites from sun up to sundown is all you can do. Sometimes eating healthy feels like a hassle.
But once I found a way to be intentional on "eating green" I noticed a change in my energy as well as outlook on life.
Only 1 in 6 Americans get their daily amount of fruits and veggies*. This is unfortunate, especially when you think about how our bodies function best when fueled directly from the earth. Smoothies are a simple hack to get what you need in the same amount of time it takes to make a bowl of cereal.
Green smoothies are a great way to get the nutrients you need, quick and easy, with great benefits. With so many green smoothie options and combinations, which one is the best?
The BEST Green Smoothie is high in nutrients, low in sugar, and one you enjoy making and drinking!
With this Clean + Green Smoothie, you're getting it ALL:
a serving of healthy fats,

naturally low sugar,

great taste,

AND a full recommended amount of fruits + veg for the day.
For an extra boost, I sometimes add my favorite antioxidant drink, or vegan protein powder (as a meal replacement). Give it a whirl and share how yours turns out!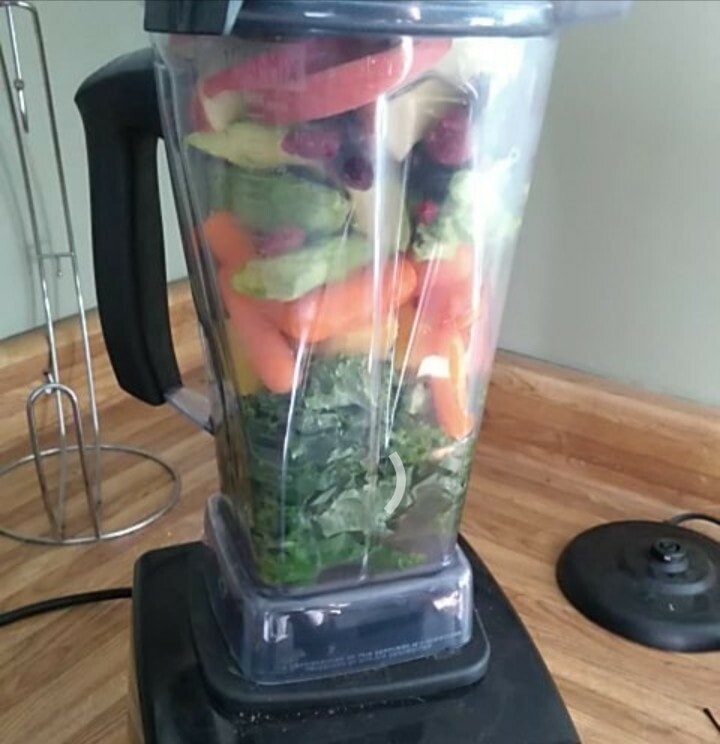 Clean + Green Smoothie

1 small avocado, peeled + seeded and sliced
1 organic medium apple, cored + sliced
1

½

cups celery or baby carrots
1½ cups organic baby kale or baby spinach


½

cup frozen peaches
2 cups filtered water

Blend until smooth. Add 1 drop Lemon Vitality.
Serve chilled. Makes 2 servings.
* Stats from www.health.gov
---
Looking for more simple tips to keep your family on the healthy track?
Click here to get your FREE "4 Simple Steps" guide.
This post may contain affiliate links.