Aug 5, 2020 12:45 AM Central
Lydia Eppic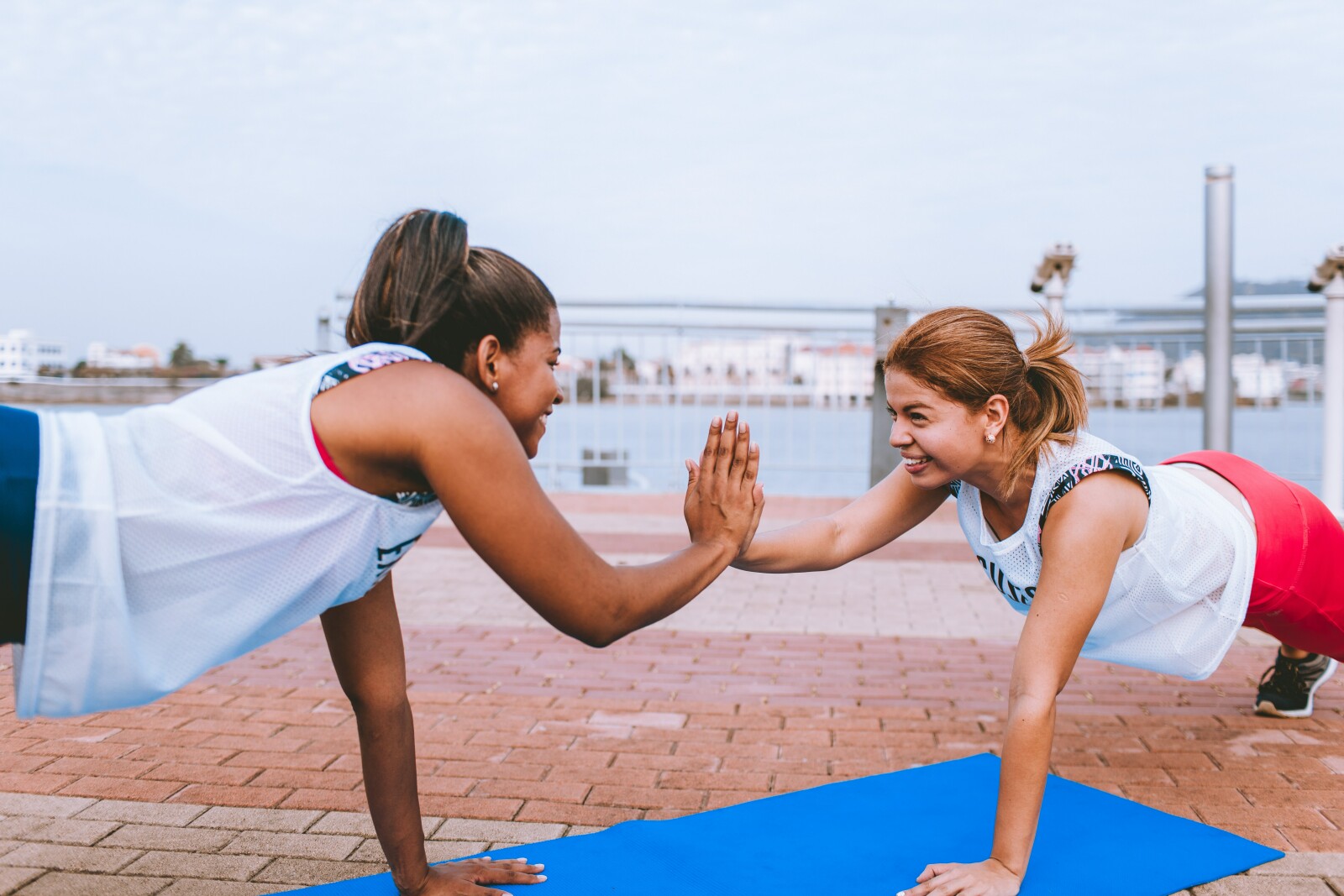 About 15 months into motherhood I made a life-changing discovery...
I was a new mom with a beautiful healthy baby and yet I just. wasn't. feeling it. My body no longer felt like my own and I was frustrated that my life was on pause.
My postpartum emotions got to a point where I needed my own space to get away and think and show up just for me.
I was desperate.
So when I found my one thing, I felt like the best version of me again.
It gave me something to look forward to.
I felt more balanced with better control over my emotions.
All big wins after a tough season of adjusting to life with a new baby.
My go-to trick was active movement.
But not just any movement - an ideal exercise that speaks to me, that I eagerly look forward to.
How do you find your ideal exercise? Here's a few tips.
Choose your setting.
Your first filter is choosing your ideal physical environment.
Do you prefer being inside or outside? Going solo, in a smaller group or surrounded by people?
Start with what brings you energy and start there.
What motivates you?
If you're going to exercise consistently, make sure it's something you look forward to and not a chore. (Running is not for everyone, and that's okay!) Let your personality guide your choice.
Love to mix it up and have fun? You will definitely enjoy group activities like dance classes and walking groups.
If spending time in nature motivates you, connecting with simple outdoor activities would be a good place to start - yoga, nature walks, gardening, etc.
Are you motivated by logic and data? Exercise that challenge the mind as well as body might be right up your alley - Pilates, golf, rockclimbing, etc.
Those who love to win lean towards showmanship workouts - weight training, indoor cycling, etc.
Be willing to try something new!
As a mom you know how wild and unpredictable life can be.
Embrace that in finding your new flow.
Take a deep breath and head over to that new place. Find out if their vibe (interests + vision) matches yours. You may find a whole new "fitness family" along the way!
And finally, go kid free.
You must set boundaries on this point.
This is your time to show love to yourself, to recharge and get to know the new (your name here) . Dedicating space + time to take off all the hats and titles and just be you is paramount. You must love yourself well before you can love your children, husband, and community well.
Now it's Your Turn: What is your ideal exercise?
---
Are you struggling in your transition into motherhood? You're not alone. Click here to get your FREE "Top 5 Tips" guide.