Jul 16, 2020 05:58 PM Central
Lydia Eppic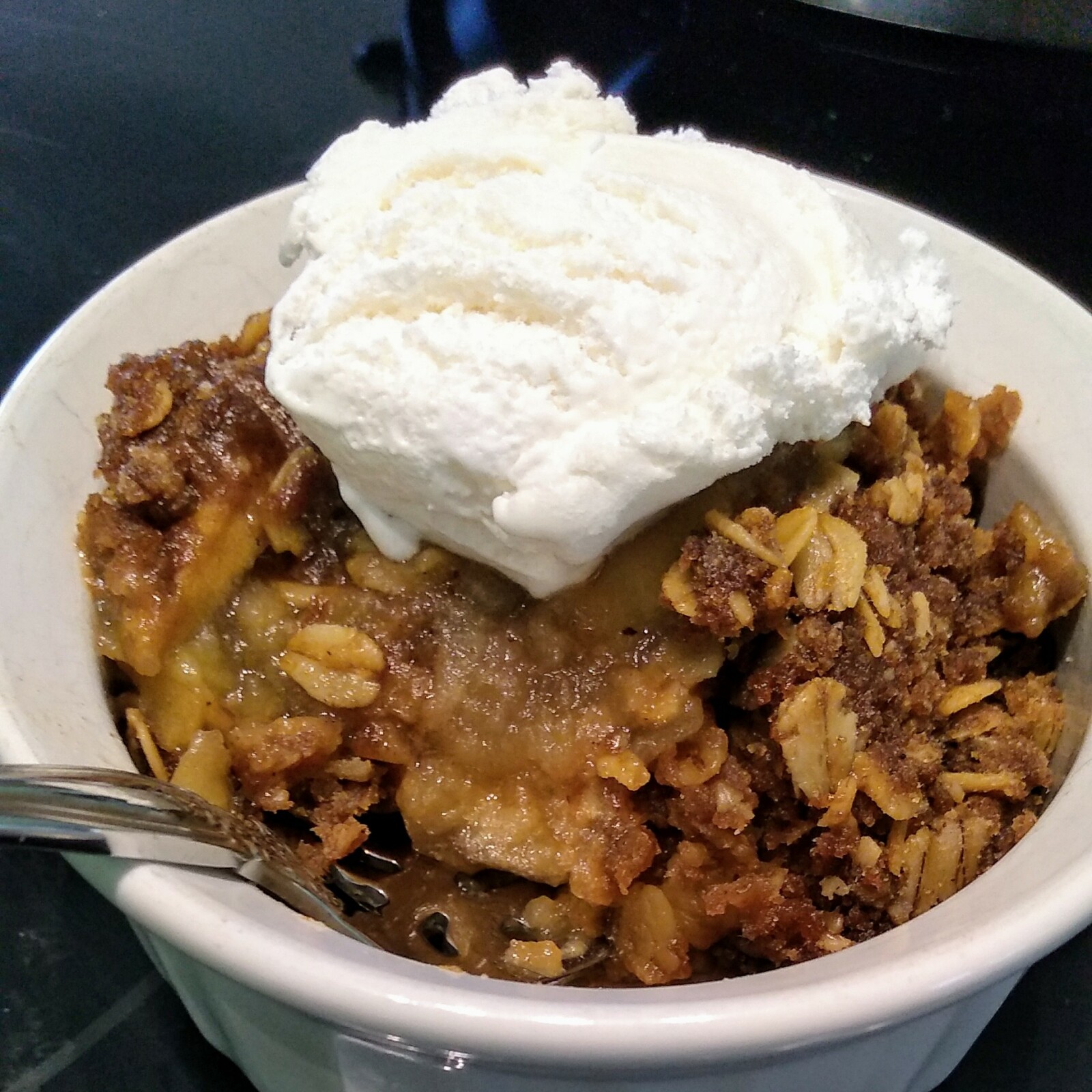 After a plentiful harvest of tart apples, this is a healthy dish for (literally) every meal of the day! Making crisp in a slow cooker means it's easy to cook outside, keeping the house cool on hot summer days. And when made with coconut sugar, it's a much healthier alternative.
The result? A lightly spiced, sweet-tart delicious apple treat that's low in sugar and FULL of flavor!
* Be sure to check your oats to make sure they are glyphosate-free. If you're in the States, Simple Truth or 365 Organic are two in-store options. Enjoy!
Crockpot Apple Crisp
3-4 lbs of baking apples, peeled cored and sliced
¾ cup coconut sugar, divided
1 cup gluten-free flour blend
1 cup gluten-free old-fashioned oats
½ tsp salt
½ cup dairy-free butter
2 Tbsp lemon juice
2 Tbsp ground cinnamon, divided
2 tsp ground clove
1. Prepare a 4-quart slow cooker, lightly coating the inside with butter.
2. In a large bowl, toss the apples with lemon juice, 2 tsp ground cinnamon, and ¼ cup coconut sugar. Set aside.
3. In a smaller bowl combine the flour, oats, butter + Nutmeg, salt, and the remaining coconut sugar and cinnamon. With your fingers, crumble and combine until the mixture is crumbly.
4. Pour the apples into the greased slow cooker. Scoop the oat topping onto the apples, gently pressing down.
5. Set to Low for 3-3.5 hours. Let stand for 5-10 minutes.
Serve warm - tastes wonderful with DF ice cream! Makes 6-8 servings.
Looking for simple tips to keep your family on the healthy track?
Click here to get your FREE "4 Simple Ways" guide.